User Guide Free GMail Backup
1.Click the link below to download Free Gmail Backup
http://cloudappsbackup.com/free-gmail-backup/
2. Double click the setup.exe file to install Free Gmail Backup
3. Please read and agree to the license terms before installing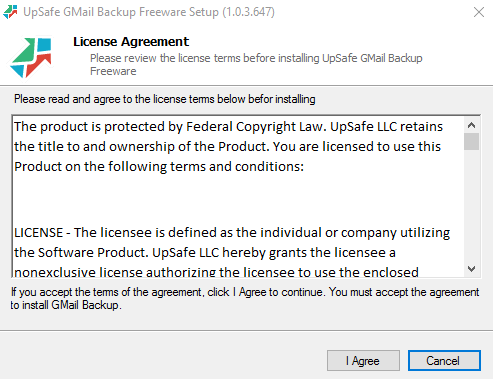 4. You have successfully installed Free Gmail Backup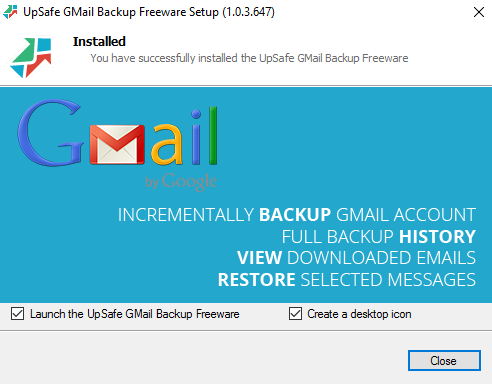 5. Launch Free Gmail Backup
6. Sign in with your Google account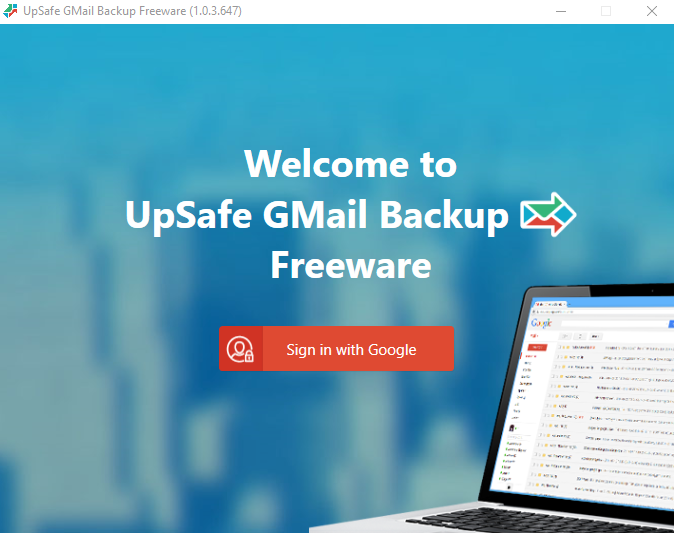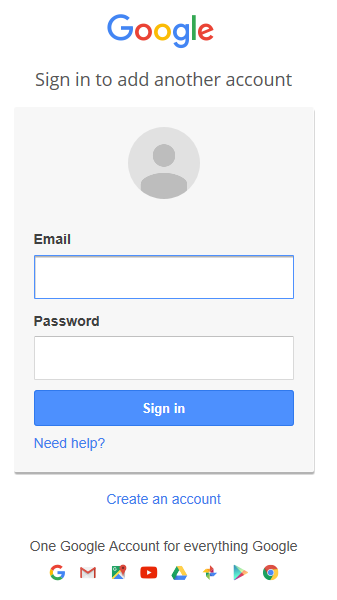 7. Grant permissions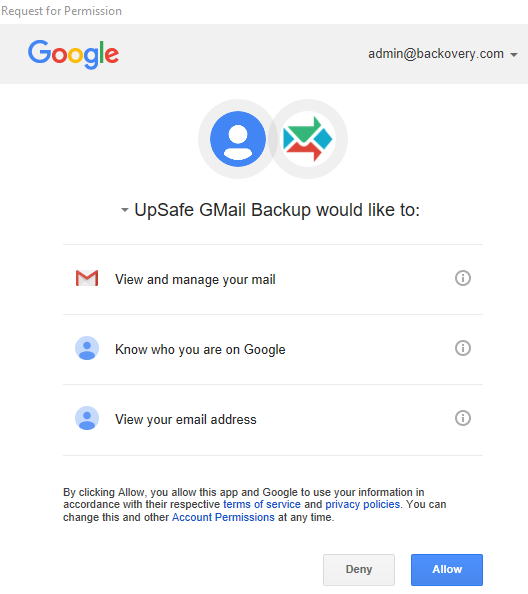 8. Free Gmail Backup will open the main window. If you want to take a benefit such as the history of your backups and backup by schedule register your copy. It's absolutely free. To register your copy, please click Register your copy.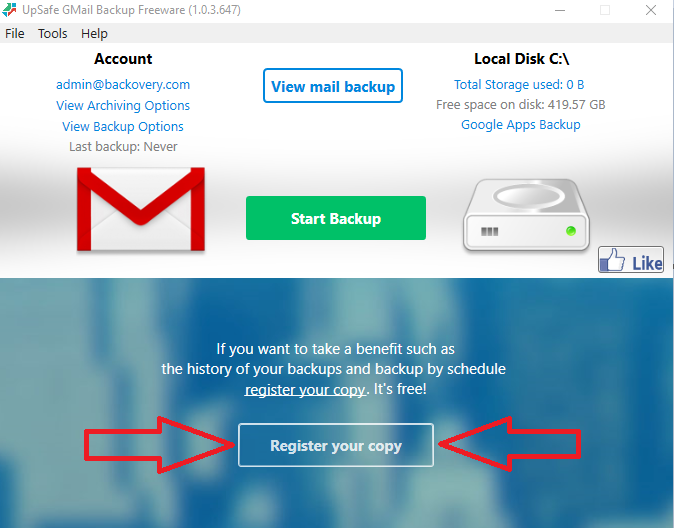 9. To start the full backup click Start backup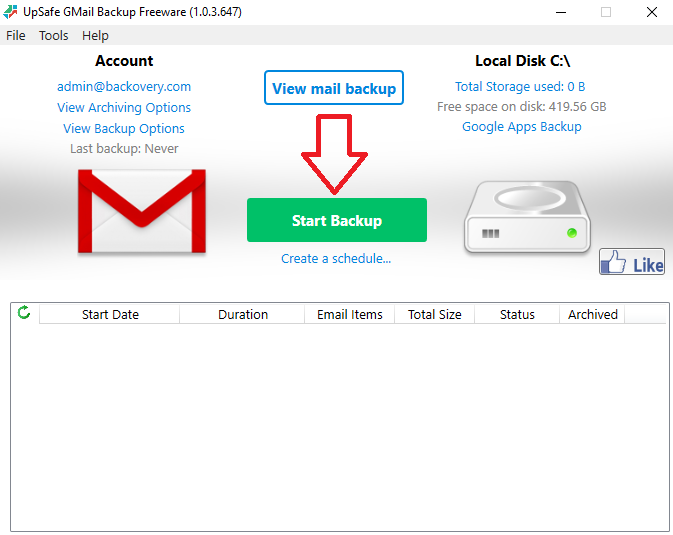 10. To adjust the backup settings for your needs, click View Backup Options.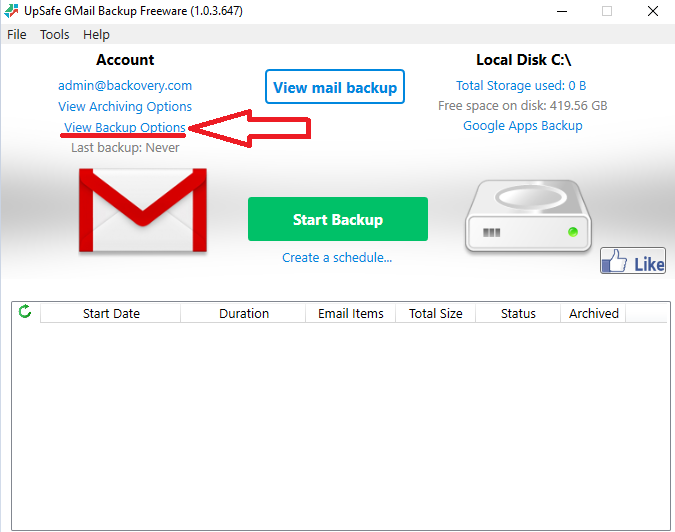 Set up or change the backup settings, click Start Backup. The backup will be performed with your settings.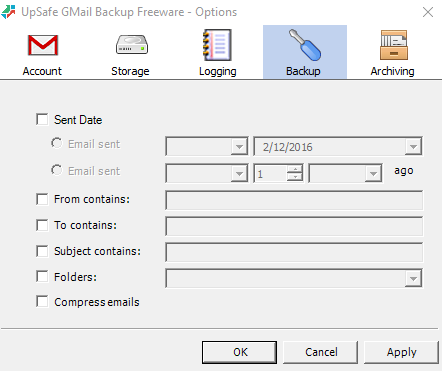 11. Overview of the backups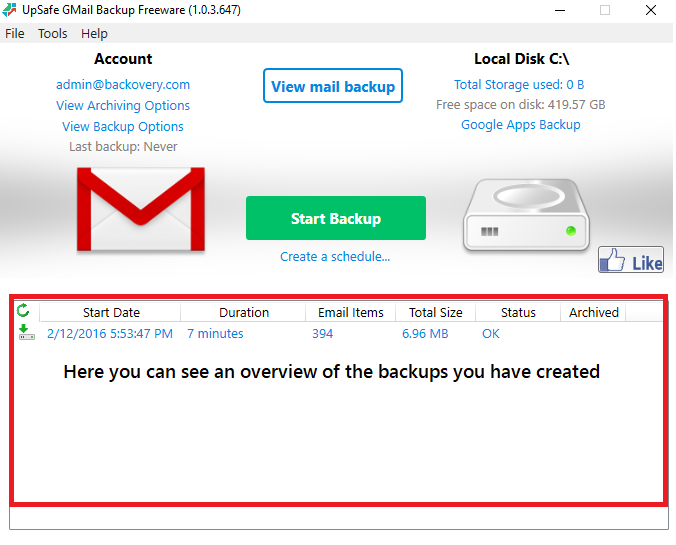 12. To view your backup click View mail backup or your email address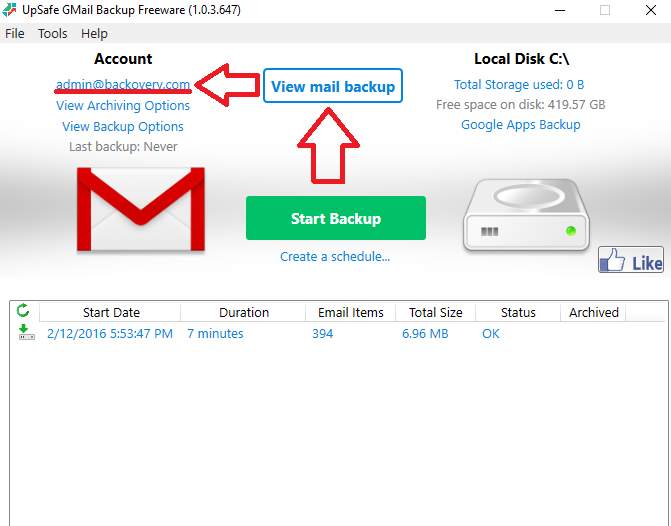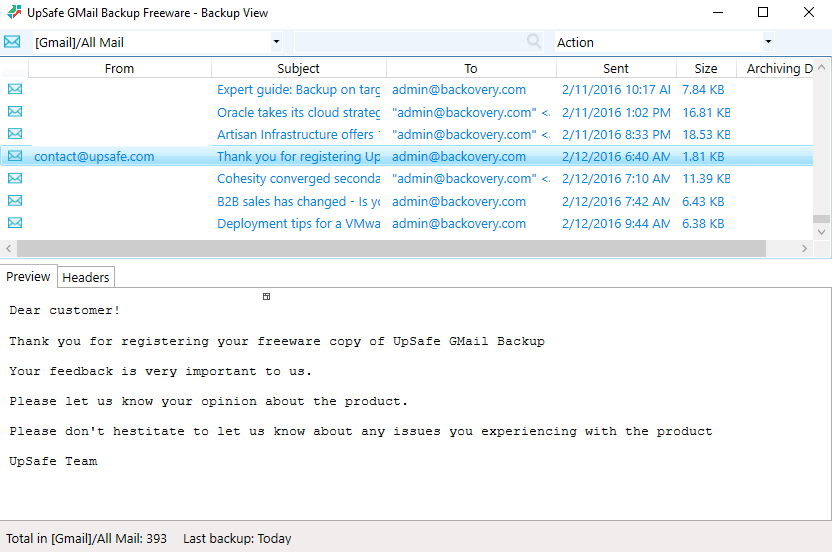 13. You can sort messages by email folder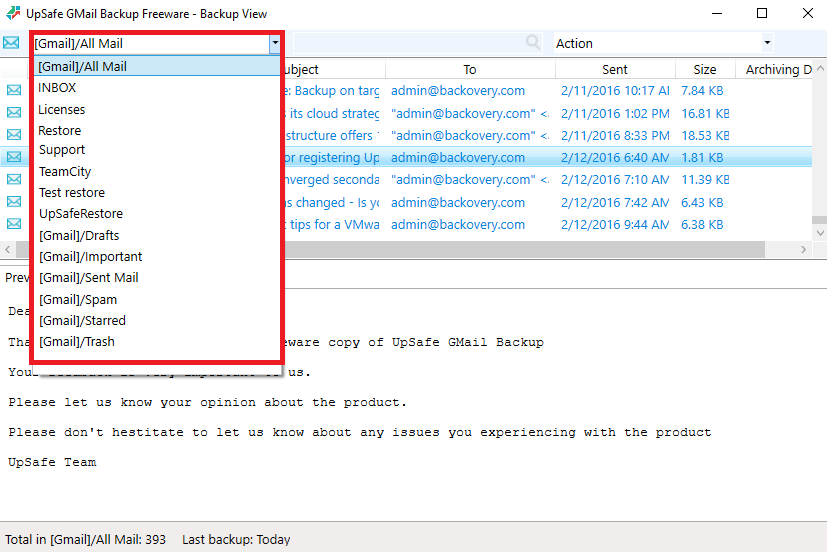 14. There are two ways to archive messages (delete them from GMail to store them on your PC, External HDD).
The first way is to set up the archive options. In order to set up, click View archiving options on the main window.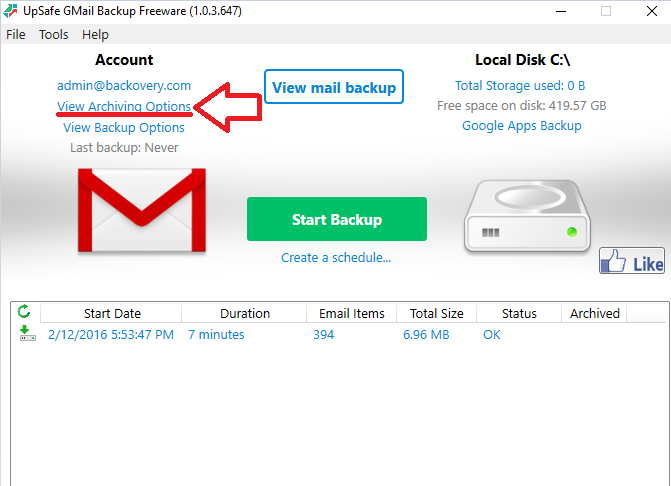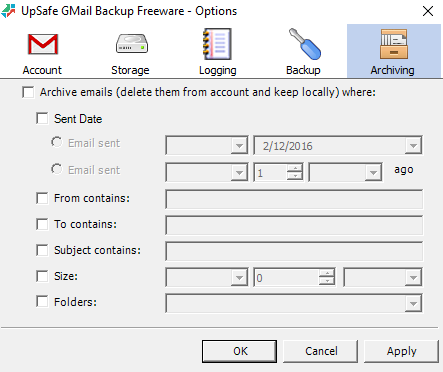 After applying archive settings perform Backup. Messages will be archived according your archive settings.
15. The second way is to archive messages manually. On the Backup view window select messages to archive. After that right-click messages or use the drop-down menu. Click Archive messages…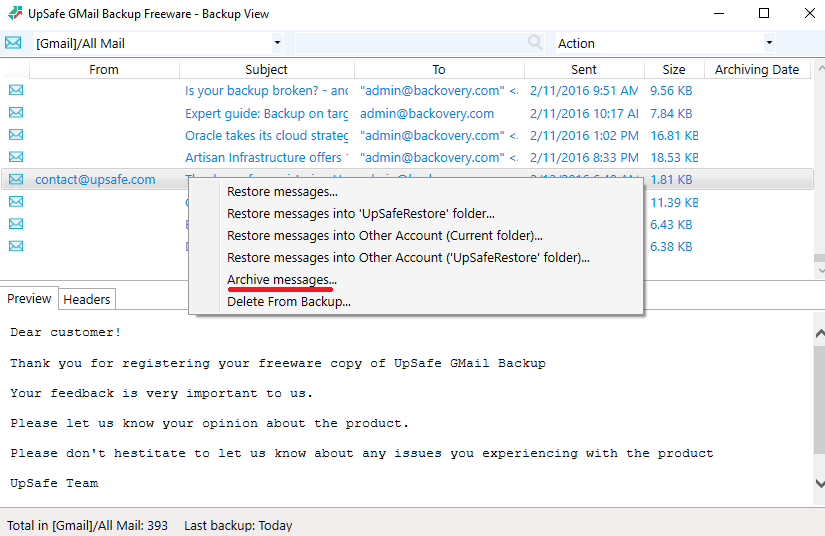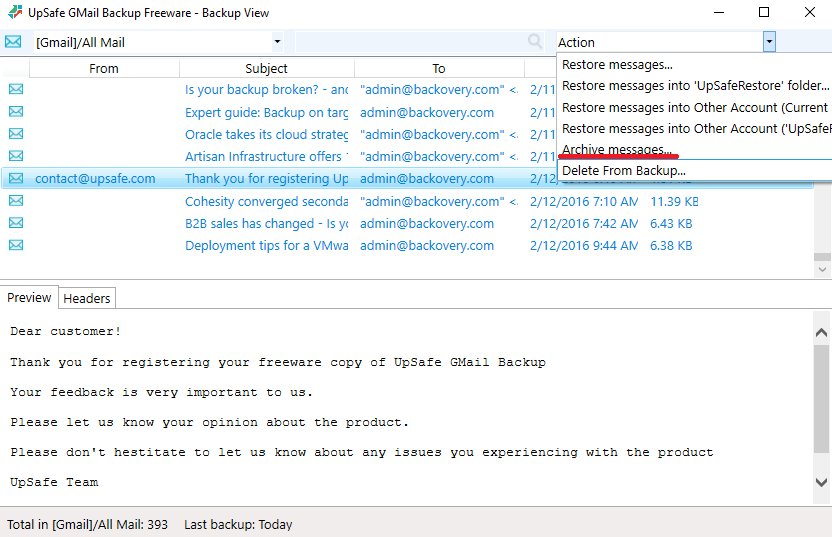 16. Now that your email has been backed up you can restore any message to your GMail or another GMail account.
Select messages to restore and then right-click or use the drop-down menu. Click Restore messages… to restore messages in to the original label or click Restore messages in to "UpSafeRestore" folder.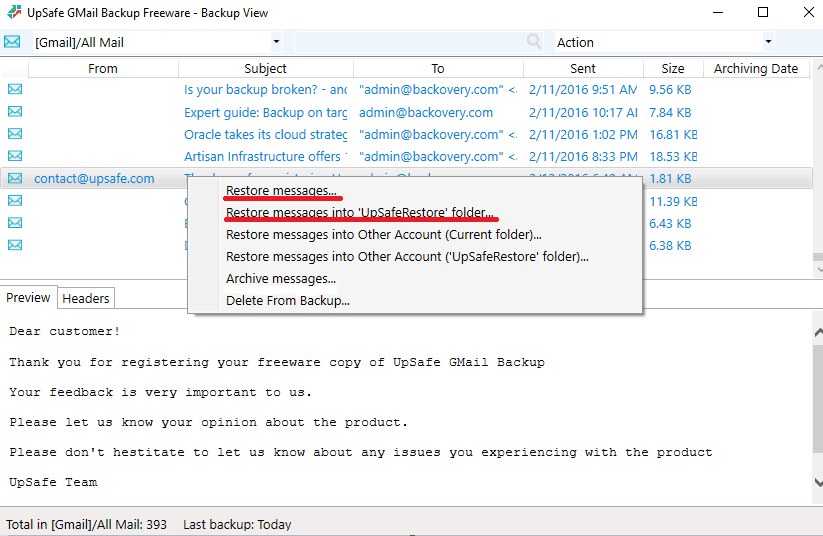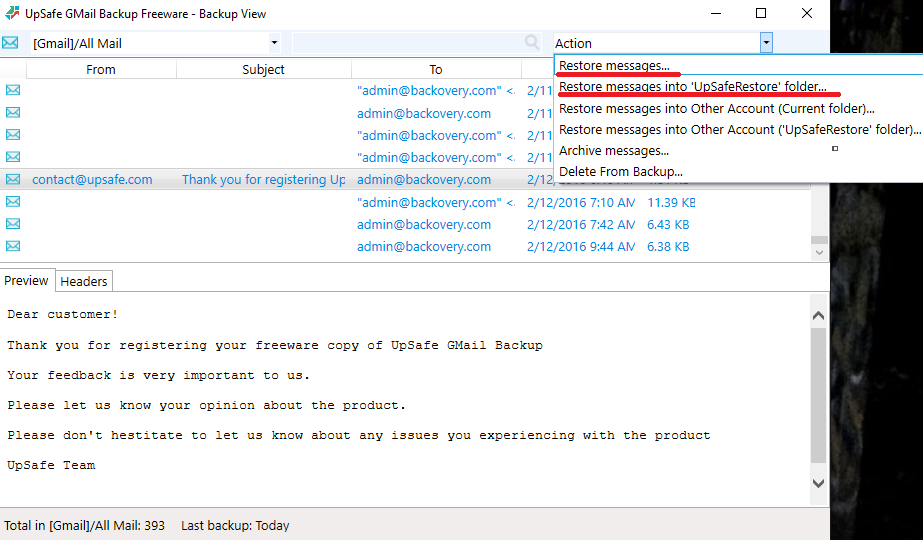 17. To restore messages in to another account.
Select messages to restore and then right-click or use the drop-down menu. Click Restore Messages into Other Account (Current folder)… to restore messages in to the original label or click Restore messages in to Other Account ("UpSafeRestore" folder)…